Movo are extremely pleased to welcome Drew Passmorre & Chris Reece along with the rest of the team at Central Insurance.
Located at the gates of the historic and picturesque Stanley Park, Central Insurance has been trading in Blackpool, Lancashire since 1989.
THE BACK STORY

Central Insurance is an independent broker offering a wide range of insurance products. From terraced houses to stadiums, multi-national company insurance to insuring a weekend trip to Paris, Central can help. 
Central have quadrupled in size over the past four years and have used the growth of the company along with the traditional family values the foundations of the company are built on to forge strong links with all of the UK's major insurance companies.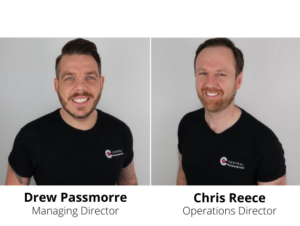 WHY WAS THE MOVO PARTNERSHIP A GOOD FIT?
Central confirmed they were excited to be joining Movo Partnership Ltd as they wanted to build their own relationships with brokers and have the freedom to grow and trade in the way they felt was right for their clients.
Central were looking for a network that gave them freedom to broke but protected them and their clients -Direct Authorisation had been considered but the red tape and compliance support needed would have detracted from the customers so the team felt Movo was a strong alternative to DA
LEA CHEESBROUGH'S COMMENTS ON CENTRAL INSURANCE SERVICES
"A very big Movo Partnership welcome to the team at KBD Associates T/as Central Insurance. It has been an intense 6 months ensuring everything was in place for the Go Live! A huge thank you to the Central Team and to the team at Acturis Limited for a smooth transition. We are very excited to be working with such an established broker and for me personally having known the guys for years it is fantastic to be part of the team supporting their next phase! "
IN SUMMARY
It has been another fantastic experience working with a broker the size of Central and completing a substantial data transfer with Acturis. We have learned such a lot and I am delighted the 'go live' has taken place so smoothly.