The Willows Insurance Services were the very first broker to become a member of the Movo Partnership, and as this is written just over 2 years later have gone from strength to strength in that time.
THE BACK STORY
Lucy Rumming (MD) had been an insurance broker for over 10 years and had recently set up her business aligned as an AR to a local broker. Lucy was looking to take the next step of her journey and searching for a network that could support and allow her to deal direct with Insurers whilst retaining her income. Lucy had an aggressive growth plan and was keen to work in her local region (Portsmouth in Hampshire) and deal with all classes of business.
Lucy was also looking for an Acturis Principal and a network who had access to the niche areas she was looking to support.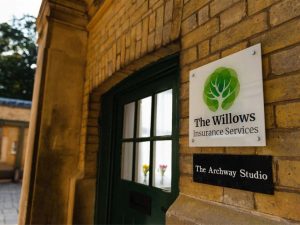 JOINING THE MOVO PARTNERSHIP
Lucy is still proud of being our first member. In a recent update on LinkedIn she said "I cant believe it has been two years already. I love being part of the Movo Family". 
Lee Cheesbrough (Movo MD) commented "We are delighted to be working with Lucy and the team at The Willows, we will always have a special place for them as our first ever network member and its thrilling to watch Lucy's business grow year on year"
SUCCESS SINCE JOINING MOVO
Joining us with a small but steady commercial book Lucy has grown her business 3 fold in the last 2 years and continues to thrive. She was even this year a finalist in the Business Excellence Awards 2021. Lucy is starting to become very well known in the local business space. 
WHAT HAS MOVO LEARNED SINCE WORKING WITH WILLOWS?
When we first started to work with Lucy we were aligning our services as we grew. The idea then was that we were a nursery network assisting and supporting brokers to grow and develop with a view to one day seeing them become directly authorised. This changed when after our first few months brokers realised we had taken away all the red tape and non-client facing jobs and were here purely to protect them and ensure they do what they do best – look after their clients and deal with their insurer partners. The rest is simply what we do!