Carl Tero, the founder of Inksurance had already been working in the tattoo sector as an insurance specialist for over a decade when he decided to start up his own business. 
WHY THE MOVO PARTNERSHIP WAS A GOOD FIT?
Carl needed a network who could perform like a business partner and offer required support as well as providing access to niche Insurers which we were able to do. It was important he could find a network that believed in his business plan and could help him take the leap in setting up on his own.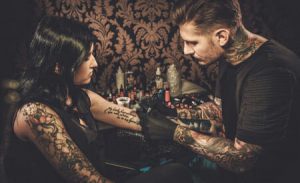 JOINING THE MOVO PARTNERSHIP
Carl was delighted to have found a partner who could advise him with all of the business details and lead him into the market to connect him with the right partners
SINCE JOINING MOVO
Carl joined Movo at a time when the market was hardening and 6 months after setting up business, all of his customers had to close as the Covid-19 pandemic hit the UK. Despite this happening Inksurance kept going and during lockdown easing has started to see the real benefits of setting up alone.
LEA CHEESBROUGH'S COMMENTS ON INKSURANCE JOINING
"As a business we love niche and really want to support those brokers who want to do it their way.
Carl came to us with a plan and a lot of knowledge and we bought into this and supported his vision and we are so glad we got to work together.
We are always open to new projects and supporting those individuals who have a plan and a dream".