The Business Insurance Partnership and Rob Cockle joined the Movo Partnership in February 2020.
THE BACK STORY

Rob had held many senior roles in the commercial insurance sector and following a number of acquisitions where Rob was he decided to set up on his own.

As BIP's principal advisor, Rob has a law degree and is an Associate of the Chartered Insurance Institute by examination. He is also also a Chartered Insurance Broker.
BIP states on their website 'Expect direct, no-nonsense, commercially practical advice.  When arranging insurance, we negotiate hard and recommend the best solution for my clients' individual needs'.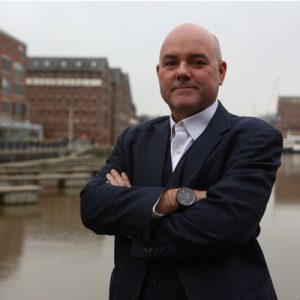 WHY WAS THE MOVO PARTNERSHIP A GOOD FIT?
Rob was looking for somewhere that could support the larger corporate risks and offer markets that were not mainstream noting the size and complexity of risks that Rob would be targeting.
BIP'S COMMENTS UPON SETTING UP
"It's exciting to set up on my own but also quite scary. I am really looking forward to working with the team at Movo and moving forward with my plans."
LEA CHEESBROUGH'S COMMENTS ON BIP
"Rob has a fantastic CV and his knowledge is second to none. We look forward to working with Rob and supporting the placement of the more complex risks he will be involved in"
IN SUMMARY
Rob has held some very senior roles and has an amazing technical capability. The support that was needed was in the setting up of agencies, FCA support and a compliance framework which we were able to provide and put in place on day one.